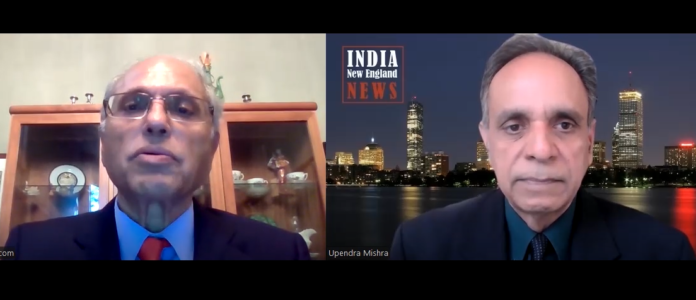 /

Prospects of Defense Technology Cooperation between India and the United States.

Guest: Richard Fontaine




Mr. Richard Fontaine - Richard Fontaine, a Senior Fellow at the Center for a New American Security (CNAS), co-authored with the former US deputy secretary of state Richard Armitage and the former undersecretary of state Nicholas Burns the well- received monograph, Natural Allies: A Blueprint for the Future of US-India Relations. Earlier. Mr. Fontaine was a foreign policy advisor to Senator John McCain for more than five years. He has also worked at the State Department, the National Security Council and on the staff of the Senate Foreign Relations Committee. During his tenure at the State Department, Mr. Fontaine worked with the then Deputy Secretary of State Richard Armitage on issues related to India, Nepal, and Sri Lanka.