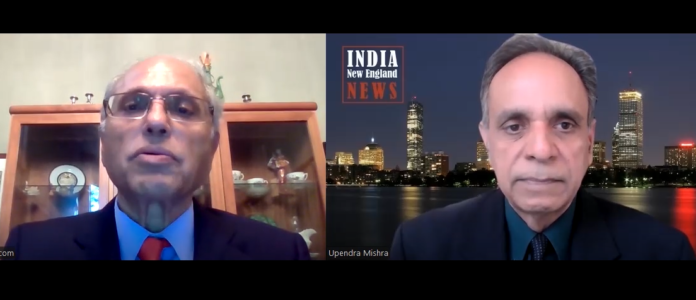 /

The Dynamic and Evolving Bilateral Relationship between India and China: A Diagnosis and Prognosis

Manish Tewari is a practicing Lawyer in the Supreme Court of India. He was a Member of the Indian Parliament (Lok Sabha). He was the Union Minister of Information & Broadcasting, Government of India. Besides he was also a Member / Special Invitee to the Cabinet Committee on Economic Affairs, Cabinet Committee on Parliamentary Affairs and Cabinet Committee on Investments etc. He was also a Member of numerous Empowered Group of Ministers (EGoM) and Group of Ministers dealing with a diverse array of policy issues. He is the National Spokesperson of the Indian National Congress. He was a Member of the Parliamentary Standing Committees of External Affairs, Law & Justice and Defense. He also served on the Parliamentary Consultative Committees of the Ministries of Defense and Law & Justice. He is Secretary of the Foreign Affairs Department of the Indian National Congress (INC). He is the Distinguished Senior Fellow - Atlantic Council, USA.




He has traveled widely both in his professional and personal capacities and has an interest in History, International and Strategic Affairs.