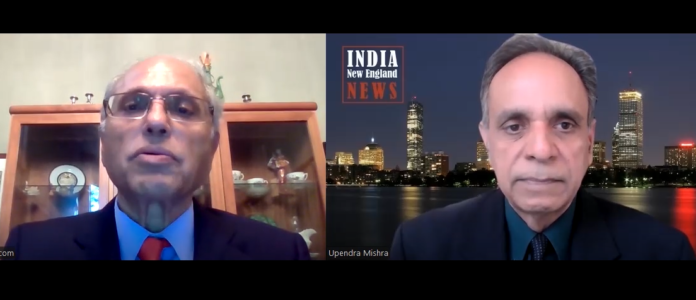 /

US - India Strategic Ties: 2014 - What is Ahead

Date: February 6th , 2014


Guest: AMBASSADOR TARANJIT SINGH SANDHU, Deputy Chief of Mission, Indian Embassy, Washington DC




Prior to taking charge of his responsibilities in Washington D.C., Amb. Sandhu was Consul General of India in Frankfurt from September 2011 to July 2013. He has served in the Ministry of External Affairs from March 2009 to August 2011, as Joint Secretary (United Nations) and later as Joint Secretary (Administration) heading the Human Resource Department Division.

Amb. Sandhu was at the Permanent Mission of India to United Nations, New York (July 2005-Feb 2009), where he was India's delegate to UN Committee on Peacekeeping; UN Committee on Information; and UN Committee on Decolonization. He was the Head of the Political Department in the High Commission of India, Colombo from December 2000 to September 2004.

Amb. Sandhu has earlier served in the Embassy of India, Washington, DC as First Secretary (Political) responsible for liaison with the United States Congress from 1997- 2000.