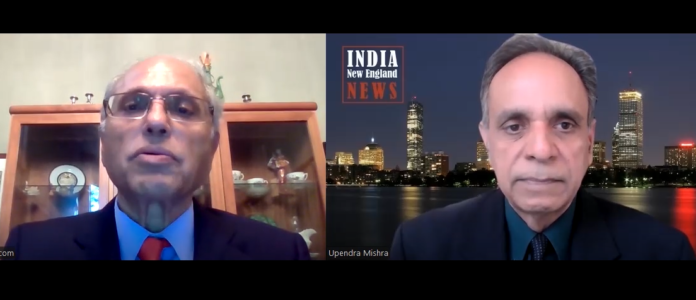 /

Untapped Opportunities in the India-U.S Strategic Partnership

Adam S. Lovinger is a strategist in the Pentagon's Office of Net Assessment (ONA) providing direct support on long-term strategy to the Secretary of Defense. He is also an adjunct professor at Georgetown University & Walsh School of Foreign Service, McCourt School of Public Policy, and McDonough School of Business. Since the spring of 2014, Mr. Lovinger has co-taught the first and only course on net assessment in an American MBA program. Working from within the Office of the Secretary of Defense (OSD) since 2004, Mr. Lovinger conducts diagnostic analyses highlighting emerging strategic problems and opportunities confronting the Department leadership, and identifies strategic management issues relating to the long-term military competition between the U.S. and her competitors.




Mr. Lovinger's portfolio within ONA includes net assessments and competitive strategies developed for the Secretary of Defense on:

- All elements of the long-term strategic competition between the U.S. and China in the Indian Ocean region, the Persian Gulf, and sub-Saharan Africa.




- How the discipline of net assessment, as developed over forty years within ONA, may inform "alliance strategy"; with a focus upon the U.S.-Israel- India and U.S.-India- Japan strategic triads.




- The long-term global strategic competition between the U.S. and "regressive" non-state forces and ideological movements




Prior to his current position, Mr. Lovinger served as general counsel within OSD lead office focused upon operational reconstruction in Iraq and Afghanistan and as associate deputy general counsel for DoD. In such capacity, Mr. Lovinger was the principal U.S. government liaison to the United Nations entity overseeing U.S. stewardship of the Development Fund for Iraq. Prior to his government service, Mr. Lovinger was an international project finance lawyer in London-based firms Clifford Chance and Freshfields.




Since 2011 he has served as guest lecturer of U.S. grand strategy formation, net assessment, and the emerging U.S.-China long-term strategic competition at the U.S. State Department Foreign Service Institute, Georgetown University and Yale University's superpowers of influence series.